From humble beginnings as Radio Ethnic Australia in 1975, to a multiplatform, internationally-renowned broadcaster and the world's most linguistically diverse radio network.

Multilingual media is a vital part of Australian society, and SBS Radio has played a leading role in its development.
Have you ever wondered how it became mainstream in Australia? 
It all started in the 1970s thanks to a quixotic politician named Al Grassby. SBS Radio has been instrumental in promoting social unity and inclusiveness. It's how one person's vision helped create a more harmonious and connected society. 
This article explores the important facts about how Al Grassby and SBS Radio pioneered multilingual media in Australia.
SBS Radio aims to inform, educate, and entertain multilingual communities and promote social cohesion and inclusiveness.
What Is SBS Radio and What Does SBS Stand For?
SBS stands for Special Broadcasting Service, Australia's multicultural and multilingual public broadcaster. SBS reflects the cultural expansion and continuing success of the "melting pot" that is Australia – a linguistically diverse, vibrant, multicultural society. Its popularity is driven by a mission to provide access to high-quality media content to all "regardless of geography, age, cultural background or language skills".
SBS has firmly planted itself as an ethnically diverse, inclusive, multilingual media pioneer on the world stage. Our increasingly diverse and interconnected world demands non-English, multi-platform communication.
The range of languages reflects Australia's cultural diversity. SBS Radio aims to inform, educate, and entertain multilingual communities and promote social cohesion and inclusiveness.
SBS Radio has come a long way since it was launched in 1975. It now produces over 74 radio programs in 68 languages, reaching diverse communities across Australia. It has become an integral service for many new and emerging migrant communities. SBS Radio, along with SBS TV, reflects how Australia has embraced multiculturalism.
It aims to promote understanding between Australia's many ethnic groups and foster inclusiveness. Al Grassby and Gough Whitlam's vision of a multilingual broadcaster has enriched Australia's media landscape.
The Visionary Behind It: Al Grassby and Multiculturalism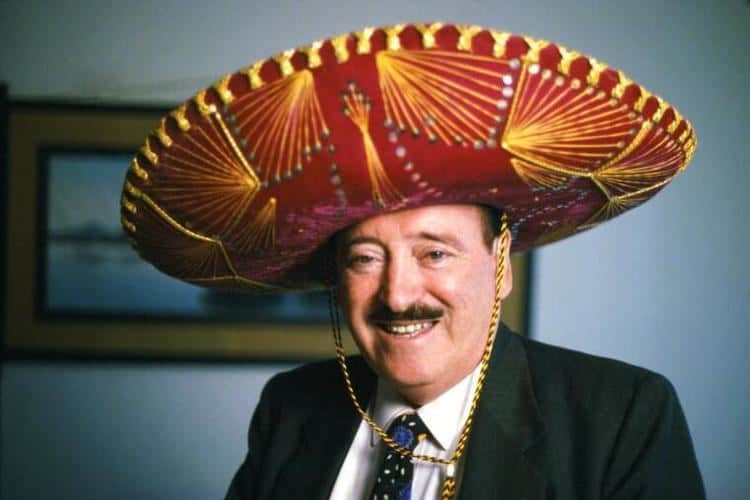 After the Second World War, Australia's population boomed due to changes in immigration policy, with the government (at last) accepting new migrants from non-Anglo backgrounds. Radio and television, however, were slow to reflect the fast-changing identity of Australian society.
In 1973, the Immigration Minister Al Grassby, who would later play a fundamental role in the formation of SBS, remarked:
"How often do our television screens reflect anything like the variety of migrant groups encountered in a real-life stroll through our city streets?"
Albert Jaime Grassby was the visionary behind the creation of SBS Radio. As the Minister for Immigration in the Whitlam Government during the 1970s, Grassby was a champion for multiculturalism and improving government services for migrants. 
He believed Australia's cultural diversity was a strength, not a weakness, and that promoting inclusiveness and harmony between ethnic groups should be a key goal.
Grassby advocated for more foreign language programs on the ABC and additional funding for ethnic community media. However, ABC was reluctant to increase multilingual content, claiming that its charter focused on English-language programming.
Grassby realized that a new public broadcaster dedicated to multicultural and multilingual programming was needed. His lobbying and vision were instrumental in the establishment of the Special Broadcasting Service (SBS) in 1975.
The Launch of SBS Radio in 1975
On June 9, 1975, a groundbreaking initiative known as Radio Ethnic Australia laid the foundation for what would become one of Australia's most respected and influential media organizations.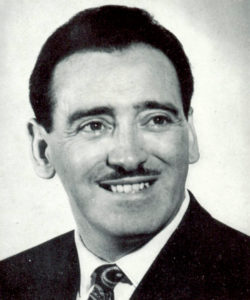 Al Grassby, the Commissioner of Community Relations at the time when it started, advocated for the addition of ethnic radio programs. In 1975, SBS began trialing five-minute radio programs in Italian, Greek, and Arabic. Their target audiences very well received these short segments. SBS Radio then started expanding its range of languages and program lengths. 
The new radio stations would broadcast 7 languages in Sydney on 2EA and 8 languages in Melbourne on 3EA, explaining the new Medibank scheme. Whilst only intended to be a vehicle for disseminating important messages about federal healthcare, the stations proved to be hugely popular. 
Australia's new migrants were longing to hear familiar stories and news from their homelands and to be communicated within the languages they best understood.
What began as a 3-month trial would lead to the government's establishment of the Special Broadcasting Service (SBS) for radio in 1978.
What started on the radio, extends to the TV
In 1980, SBS television first aired in Sydney and Melbourne and SBS broadcast radio programs in 15 languages for over 30 hours a week. The audience had spoken. Their enthusiasm for the station was undeniable.
By 1985, SBS was available in every Australian Capital City, cementing it as one of the five channels available on free-to-air television and radio. In the years following, the network established its reputation for outstanding international journalism, current affairs, as well as Indigenous content, and international cinema. 
It would acquire the rights to cover key international sporting events such as the FIFA World Cup, cementing its position as the go-to place for global sports including soccer, cycling, and the Olympics.
World News presenters such as Mary Kostakidis, Helen Kapalos, Lee Lin Chin, and Anton Enus would become household names, whilst reflecting the diversity of an ever-changing nation. Finally, the faces on our screens were beginning to mirror the "real life" that Immigration Minister Al Grassby had poignantly observed as missing from our televised media.
Today, the Special Broadcasting Service (SBS) continues to shape the landscape of multicultural media, captivate audiences with its diverse programming, and offer a platform for underrepresented voices to be heard.
For the first time in the Australian media landscape, people from non-English speaking backgrounds were not only being heard, they were the recipients of content that was created specifically for them.
A Lifeline for Migrant Communities
For newly arrived migrants in the 1970s, SBS Radio was a lifeline. It allowed them to stay connected with news and current affairs in their native languages. They could also share information relevant to their local communities in Australia. SBS Radio gave many migrants a sense of familiarity in an otherwise foreign environment.
Over the decades, SBS Radio has become an integral platform for cultural exchange and community building.
By reflecting Australia's cultural diversity, SBS Radio helps migrants maintain their language and traditions, as well as develop their identity as Australians.
SBS Radio's Multilingual Programming
SBS Radio started with programs in eight languages – Italian, Greek, Arabic, Turkish, Spanish, German, Croatian, and Serbian. Today, SBS Radio broadcasts in over 60 languages, making it one of the most linguistically diverse radio networks in the world. Some of the major language groups include:
Chinese (Mandarin, Cantonese, Hokkien)

Arabic

Vietnamese

Hindi

Korean

Somali

Punjabi

Dari and Hazaragi
SBS Radio aims to celebrate Australia's cultural diversity and connect communities through sharing information, stories, and music. Programs cover news and current affairs, music, culture, religion, and entertainment. Over two-thirds of content is locally produced, with programs made both in-house and in partnership with community organizations.
SBS Radio has over one million listeners each week, predominantly from non-English speaking backgrounds. Surveys show the majority of listeners tune in daily to access news, information, and entertainment in their native language and connect to their cultural heritage. 
For many older Australians from migrant backgrounds, SBS radio is their primary source of news and information.
SBS Radio's multilingual and multicultural programming has been crucial for social connection in Australia. It has given a voice to marginalized communities, helped new migrants adapt to life in Australia, and enabled connections between diverse cultural groups.
The Growth of SBS Radio Over the Years
SBS Radio has grown tremendously since its inception in 1975. What began as a few hours of programming each week in a handful of languages has expanded to a 24-hour service broadcasting in over 60 languages.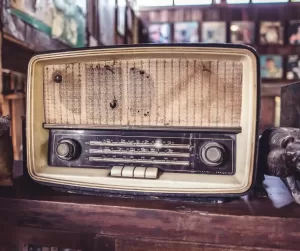 Expanding Language Offerings
In the early days, SBS Radio only broadcast in a few major languages like Greek, Italian, Spanish, and Turkish. Today, SBS Radio aims to serve diverse multicultural communities across Australia by providing content in many languages from Europe, the Middle East, Asia, Africa, and Latin America.
Some of the more recently added languages include Dinka, Kirundi, Rohingya, and Hakha Chin.
Reaching More Listeners
Originally, SBS Radio could only be accessed on AM/FM radio in a few major cities. Now, SBS Radio is available across Australia on DAB+ digital radio, online at sbs.com.au/radio, via the SBS Radio app, and on DTV channels. 
SBS Radio also live streams all channels, so people can listen anytime on their connected devices. These expanded distribution channels have allowed SBS Radio to reach many more listeners.
Valuing Input from Communities
SBS Radio has been committed to community consultation from the beginning. It aims to understand the needs of multicultural communities and deliver content that is relevant and meaningful. SBS Radio actively seeks input from community members and leaders to help shape programming in different languages. 
Community advisory groups provide feedback on issues like content, presentation, and scheduling.
SBS Radio has achieved remarkable growth over four decades, overcoming many challenges along the way. 
 By staying true to its mission of inclusiveness and diversity, SBS Radio continues to serve new generations of Australians from non-English speaking backgrounds.
Other SBS Radio Channels and Services
SBS Radio broadcasts a variety of multilingual and multicultural radio channels in addition to their mainstream stations.
SBS Hindi
This channel provides news, current affairs, culture, music, and entertainment to Hindi speakers across Australia. It features programs on politics, business, social issues, arts, culture, and community news.
SBS Arabic24
SBS Arabic24 radio delivers news, information, culture, and entertainment for Arabic speakers in Australia 24 hours a day, 7 days a week. It features live news coverage, analysis of current events, cultural programs, sports news, documentaries, music, and community information.
SBS Chinese
This channel serves Chinese communities across Australia with programs on news, current affairs, culture, music, and community information in Mandarin and Cantonese. It aims to inform, educate, and entertain Chinese-speaking Australians with content relevant to them.
SBS PopAsia
SBS PopAsia radio plays the latest Asian pop music from artists across Asia and promotes contemporary Asian pop culture. It features Korean pop (K-pop), Japanese pop (J-pop), Chinese pop (C-pop), Taiwanese pop (T-pop), and more from China, Taiwan, Hong Kong, Macau, Japan, Korea, Malaysia, Indonesia, Thailand, and Singapore.
In addition to radio channels in various languages, SBS also offers podcasts, online streaming, and digital radio to provide greater accessibility and choice to listeners. By offering news, information, and entertainment in many languages, SBS Radio helps new migrants maintain connections to their culture and homelands as they settle into life in Australia.
The Importance of Multilingual Media Representation
Multilingual media plays an important role in promoting inclusion and diversity. When radio stations, TV channels, and other media outlets provide content in multiple languages, it gives more people the opportunity to access information and feel represented.
Accessibility and Representation
For linguistically diverse communities, multilingual media is crucial for accessibility. When content is only available in a primary language like English, it excludes those who aren't proficient or prefer to engage in their native tongue. Offering media in a variety of languages allows more individuals to stay informed and connected.
Multilingual media also helps promote cultural diversity by spotlighting stories from different ethnic groups. Hearing languages and accents from around the world on the airwaves reminds us that Australia is a vibrant, multicultural society. Giving airtime to multicultural voices and content boosts visibility and inclusion.
Multilingual media encourages understanding between all groups, which is vital for a harmonious, multi-cultural nation like Australia.
The Strength of Language Diversity
Another key importance of multilingual media representation lies in the power of language variety.
When different languages are celebrated and promoted through media platforms, it fosters a sense of appreciation and respect for various cultures and languages.
Language is an essential part of one's identity and heritage. By providing content in multiple languages, it allows individuals to connect with their roots, maintain cultural ties, and preserve their linguistic traditions.
It creates a space where people feel seen, heard, and validated in their language preferences.
Moreover, embracing language diversity through media representation encourages linguistic inclusivity and breaks down barriers. It promotes a society where people from different language backgrounds can communicate and understand each other better. 
By showcasing stories, news, and entertainment in various languages, multilingual media bridges the gap between communities, fostering a sense of unity and understanding.
Promotes Language Learning And Cultural Exchange
In addition, multilingual media representation encourages the acquisition of language skills and fosters cultural interchange. It serves as a valuable resource for individuals who are interested in exploring new languages and cultures. 
Through exposure to different languages, listeners and viewers are encouraged to broaden their horizons, develop empathy, and gain a deeper understanding of the world around them.
Creates Pathways for Economic Prospects
Another importance of multilingual media representation opens doors for economic opportunities. As globalization continues to connect different regions and markets, businesses recognize the importance of reaching diverse audiences.
By utilizing multilingual media platforms, companies can effectively communicate their messages to a wider range of potential customers, ultimately driving economic growth and fostering international collaborations.


The Future of SBS Radio and Multilingual Broadcasting 
The future of SBS Radio and multilingual broadcasting in Australia looks bright. As the population becomes more culturally and linguistically diverse, the demand for media in languages other than English will likely increase.
Growth of migrant communities
With steady immigration from non-English speaking backgrounds, Australia's cultural diversity continues to grow. Migrant communities prefer to engage with media in their native languages, allowing them to stay connected to their cultural heritage. SBS Radio, as a public broadcaster, aims to serve these communities and give them a voice.
Funding and support
Government funding for SBS ensures it can provide radio services for minority groups that commercial stations may overlook. However, funding cuts threaten these services. Support from listeners and advocacy groups helps demonstrate their importance.
New platforms
SBS Radio already live streams all its stations and many podcasts are available on demand. As new platforms emerge, SBS can reach more listeners through smart speakers, mobile apps, and other devices. 
However, some older listeners still prefer traditional radio. SBS needs to utilize both new technologies and existing broadcast infrastructure. 
Not all migrants from non-English speaking backgrounds are as technologically proficient as one another. In a paper delivered by Pino Migliorino, a leading commentator and expert around cultural diversity, he found that there may be a high discrepancy between the digital capabilities of people from non-English speaking backgrounds, depending on their life experience.
For example, refugees and older migrants (23% of the Australian population aged over 65 years come from a migrant background) are typically not as digitally literate as skilled migrants.
A study conducted by Migliorino of skilled migrants of Indian descent revealed that an astonishing 94% of those interviewed use social media, whereas older CALD migrants are "generally unlikely to have received training in the use of many new technologies"  (Migliorino, 2016).
"Communication and the ability to access information are key components of any democracy – key factors in the process of allowing all citizens and residents to understand their rights and fulfil their responsibilities."
(Migliorino, 2016)
Addressing isolation
For some elderly or housebound listeners, SBS Radio provides a vital source of news, information, and companionship in their language. Regular call-in shows also combat isolation by allowing listeners to connect with others in their community.
Promoting social cohesion
By giving a voice to diverse communities, SBS Radio helps promote inclusiveness and strengthens social bonds. When people can share experiences and engage in dialog, it fosters understanding and harmony between groups. Multilingual media plays an important role in shaping a cohesive multicultural society.
For CALD (culturally and linguistically diverse) people and communities, access to digital content is really important. It allows them to resource content for themselves, represent themselves to voice their concerns, and to share their experiences with each other by communicating amongst themselves
(Migliorino, 2016).
Conclusion: 
And so we see how Al Grassby's vision and passion, combined with the lobbying efforts of ethnic communities, led to the creation of SBS Radio. Providing news and entertainment in over 60 languages, SBS Radio has been instrumental in helping new migrants maintain connections to their cultures and in fostering social bonds in Australia's culturally diverse society. 
While the early years were a struggle, today SBS Radio continues to adapt to the changing face of Australia. It remains an essential service for hundreds of thousands of listeners from all walks of life who tune in each week to hear the familiar sounds of home. 
SBS stands as a shining example of the power of media to bring people together, promote inclusivity, and amplify diverse voices.
Through its commitment to multilingualism, professional development, and authentic storytelling, SBS continues to shape Australia's media landscape, leaving an indelible mark on the nation's cultural identity. 
What stories or messages do you have to deliver? Who is your audience? Can your audience listen to your messages in a language they can understand?
Here at All Graduates, we are committed to working with our clients and the wider community to promote multilingual representation in media in all of its forms. We exist to help build bridges between cultures and to create a more inclusive society. 
Lastly, we believe that everyone has a story to tell, and we want to help everyone tell their story in their own language.
References:
The Connection Between Multilingualism and Business Success

The Importance of Representation in Film and Media by Lauren Washington

The importance of children's representation in literature and media by Arianna Braga

40 years of history, broadcast to you on SBS Radio
A Brief History of SBS