CONTENT WHERE YOU WANT IT
LiME is cross-platform
Which is kind of a fancy way of saying we work everywhere you do, both on the interwebs and off.
SO EASY!
Oh, and we don't use robots!
It may seem quaint in a world increasingly dominated by AI and chat-bots, but we use living, breathing humans.
Our staff are qualified, experienced and certified to ensure absolute parity of meaning with your original message.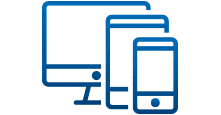 Dynamic Websites
to access on phone or tablet?
Gotcha!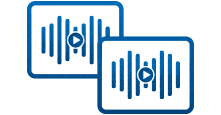 Punchy Audiograms
 to share across your socials?
We've got you covered!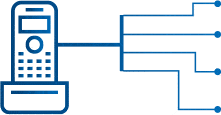 Telephone Info line
with an interactive menu and a local phone number?
Tick that off.
HOW DOES IT WORK
LiME works in 4 easy steps
No custom documents needed!
You don't need to create new content. We can use content that you have already produced and are currently using, such as:
Brochures

FAQs

Marketing communications

Announcements

Policy documents
Our qualified and certified translation team convert your messages into whatever languages you need, and we help you deliver audio wherever you want!
CONNECTING PEOPLE
Why Do We Love LiME?
LiME is about communication.
We have been helping people break through language barriers for 30 years.
We're all about making communication easy and accessible to everyone.